Travelling around in Europe? Trying to find a parking place? We are able to help you.
WWW.CAR-PARKING.EU
gives you the requested and detailed information where to park for a reasonable price.
WHY PAY FOR PARKING IF YOU CAN GET IT FREE.
WHY PAY FOR IT IF YOU CAN GET IT FREE.
Many European cities charge visiting car drivers with high rates for street parking or public car parking. However, there are still alternatives with acceptable rates. We have available to you a list of car parks per city and,
if applicable, information on the cheap P+R parkings with public transport.
Most Searched Cities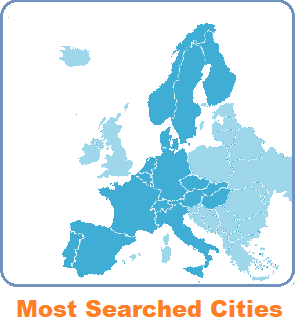 01.
Monaco
02.
Cannes
03.
Rome
04.
Zurich
05.
Nice
06.
Munich
07.
Ghent
08.
Geneva
09.
Berlin
10.
Brussels
Countries in Europe
If you would like to read more about the parking facilities and parking rates in the country of your destination, please click on the picture of the country.