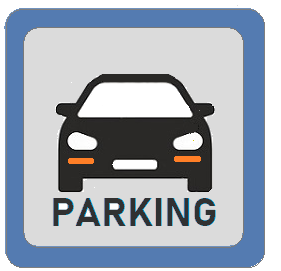 BARCELONA
is the second largest city in Spain. Parking on-street is difficult in the centre due to a lack of parking spaces. We recommend to use one of the public car parks in the centre or on one of the safe guarded P+R's on the outskirts.
BARCELONA LOW EMISSION ZONE (ZBE)
A Low Emission Zone exists in and outside the centre ring roads of Barcelona. Barcelona. The ZBE is active on Monday to Friday from 07:00 - 20:00. Entry of the zone is only permitted with an environmental badge.
BARCELONA : ON-STREET PARKING (Eixample and Ciutat Vella)

Central Area
Operational hours
Charge and Stay
Monday to Sunday
09:00 - 20:00
€ 2,75 - 3,00/hour
(max. 1-2 hours)
PARKING AROUND CITY CENTRE
In the districts Saint-Montjuic, Les Corts, Saria Sant Gervasi, Gracia, Guinardo, Sant Andreu, Sant Marti, Horta and Nou Barris paid parking is set on Mon-Fri 09:00-14:00 and 16:00-20:00, in some busy areas even in the weekends.
Maximum stay is 1-4 hours, parking rates:

Zone with maximum stay 1 hour : € 2,50

Zone max stay 2 hours : € 2,25/hr

Zone max stay 3 hours : € 1,96/hr

Zone max stay 4 hours : € 1,08/hr
Parking is unlimited in the the month August.
FREE PARKING
The city centre doesn't offer free parking spaces in and near the city centre of Barcelona. However, there are a few areas where free parking is still possible : Montjuïc, the University Zone, the quarter of Pedralbes, near the beaches, La Maquinista, La Segrera and Vall d'Hebrón-Guinardó.
Please be advised that safety here is not always guaranteed.
CAR PARKS BARCELONA
Barcelona has several car parks with many parking bays. All car parks are open 24/7. Parking rates : € 2.00-3.00/hour, pending on location.
Daily max € 15.00-40.00.

More information
P+R PARKINGS BARCELONA
Barcelona has an excellent transport system. From the P+R's on the outskirts of the city you can travel quite easily to anywhere in the city at low costs.

More information