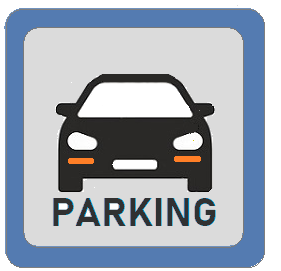 KLAGENFURT
has a large parking capacity inside and along the Ring. On-street parking is cheap, the duration could be limited. For a longer stay you have to use the car parks.
KLAGENFURT : ON-STREET PARKING
City Centre
Pay Times
Charge and Stay
Monday to Friday
08:00 - 18:00
€ 1,00/hour *
max 3 hours
Sunday/Public Holidays
Free parking
* the first 30 minutes are free of charge.
PARKING AROUND THE CITY CENTRE
In the adjacent area unlimited parking is set on the following streets:
Deutenhofenstraße, Jahnstraße. Kraßniggstraße, Gabelsbergerstraße, Lastenstraße, August-Jaksch-Straße and Südbahngürtel.
Parking fee : € 1,00/hour (first 30 min free of charges), € 4.00/day.
CAR PARKS KLAGENFURT
If you prefer long-term parking, the car parks in the city center of Klagenfurt are the best options. Parking rates : € 1.70-3.50/hr.