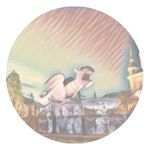 Car Parking in Klagenfurt? We give you some free advice about parking rates, car parks and p+r locations around the city.
Parking in Klagenfurt
KLAGENFURT
has a large parking capacity inside and along the Ring. On-street parking is cheap, the duration could be limited. For a longer stay you have to use the car parks.

About Klagenfurt
Klagenfurt is a city in Austria in the state of Carinthia. It is the sixth largest city in Austria and has a population of around 100,000 people. The city is located on the eastern shore of Lake Wörthersee and is known for its historic buildings, museums, parks, and outdoor activities. Some popular attractions in Klagenfurt include the Old Town, Lake Wörthersee, Minimundus miniature park, the Museum of Modern Art, and the Landhaus building. The city also hosts several festivals throughout the year, including the Carinthian Summer music festival and the Christmas market.
KLAGENFURT : ON-STREET PARKING
City Centre
Pay Times
Charge and Stay
Monday to Friday
08:00 - 18:00
€ 1,00/hour *
max 3 hours
Sunday/Public Holidays
Free parking
* the first 30 minutes are free of charge.
PARKING AROUND THE CITY CENTRE
In the adjacent area unlimited parking is set on the following streets:
Deutenhofenstraße, Jahnstraße. Kraßniggstraße, Gabelsbergerstraße, Lastenstraße, August-Jaksch-Straße and Südbahngürtel.
Parking fee : € 1,00/hour (first 30 min free of charges), € 4.00/day.
CAR PARKS KLAGENFURT
If you prefer long-term parking, the car parks in the city center of Klagenfurt are the best options. Parking rates : € 1.70-3.50/hr.

More information