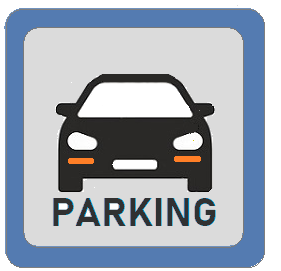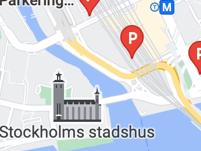 In
STOCKHOLM
, the captital of Sweden parking capacity is limited in the old town Gamla Stan and district Norrmalm. The duration on-street is also limited. For a longer stay you are advised to use a car park.
CONGESTION CHARGE
Stockholm has a congestion charge for Swedish-registered vehicles entering and exiting central Stockholm on weekdays (not during public holiday or the month of July). But, the congestion charge doesn't apply if you are driving a foreign-registered vehicle.
STOCKHOLM : ON-STREET PARKING (Norrmalm and Gamla Stan)

City Centre
Operational hours
Charge and Stay
Monday to Sunday
07:00 - 21:00 :
21:00 - 07:00 :
SEK 26 hour ( * )
SEK 15/hour
(max 1 hour)
Public Holidays
09:00 - 19:00 :
19:00 - 07:00 :
SEK 26/hour
SEK 15/hour
(max 1 hour)
* SEK 50/hr is set to a few shopping street in the hart of Norrmalm.
PARKING REST OF STOCKHOLM

In the districts Vasastaden, Östermalm, Södermalm and Kungsholmen unlimited parking is set on Monday-Friday 09:00-19:00 (SEK 15.00/hour) and Saturday 11:00-17:00 (SEK 10/hour).

Rest of Stockholm : unlimited parking on Monday-Friday 07:00-19:00. Parking rate : SEK 5.00/hour.
FREE PARKING
Free parking is only allowed in the suburbs Liljeholmen and Solna. Cheap parking is set at the P+R location near metrostations.
CAR PARKS STOCKHOLM
Unlimited parking is set to car parks in the city centre. Special cheap rates apply for the evening and overnight parking.

P+R PARKINGS STOCKHOLM

Free parking is allowed in the suburbs Liljeholmen and Solna. Public transport (Metro) is available for additional travel to the city.

Stockholm Parkering has 21 P+R-facilities around Stockholm near the train stations in Spanga, Flystra, Lidingö, Bromma, Hagersten, Västertorp en Alvsjo. Parking rate is 15-20 SEK for one day if you enter the P+R before 09:00. After 09:00 an fee 20 SEK/hour applies.