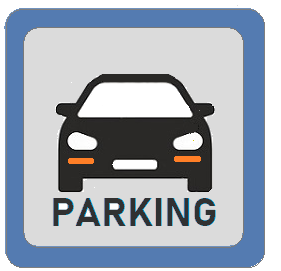 Parking in the county Luxembourg isn't a problem. Paid parking on-street is set on Mondy-Saturday, not on Sunday. Cheap or even free parking are the P+R's on the outskirts of the city. Public transport to the centre is available.
LUXEMBOURG : DRIVING AND PARKING REGULATIONS
Speed limites
The following max. speed limits apply for cars and motorbikes:

Urban areas :
max 50 km/h

Regional roads :
90 km/h

Highways :
120 km/h
Parking disabled car drivers

There are several disabled parking places on-street in Luxembourg City, marked with a road sign and on the road with the wheelchair symbol. The same parking regulations (fees and maximum periods) are set. You must display here a disabled parking permit.