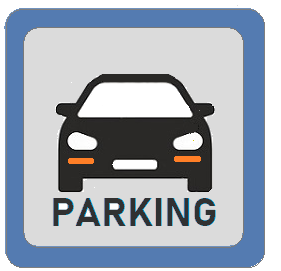 GRANADA
is located in Andalucia, in the south of Spain. Parking is difficult in the city centre. Visitors have no acces to the touristical center of the city centre. Therefore you are advised to use the public car parks or park further away from the centre.
GRANADA : ON-STREET PARKING

City Centre
Operational hours
Charge and Stay
Monday to Friday
09:00-14:00/17:00-20:00
€ 0.70-0.90/hour
(max 1-5 hours)
Sunday/Public Holidays
Free parking
Please not that acces to Recojidas, Gran Vía, Plaza Nueva, Reyes Católicos, Elvira street, San Matias, and the neighborhood of the Albaicin and the Sacromonte is not permitted to visitors.
CAR PARKS GRANADA
Unlimited parking is set to the car parks in the city centre. Parking rates : € 1.15-2.55/hr, daily max.€ 18.00-25.00, pending on location.