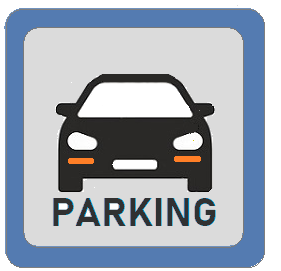 Travelling around in Europe and trying to find a parking place?
WWW.CAR-PARKING.EU
gives you the requested and detailed information where to park for a reasonable price.
DON'T PAY IF YOU CAN GET IT FOR FREE
Many European cities charge visiting car drivers with high rates for parking. However, there are still alternatives with acceptable rates. We have available to you a list of car parks per city and information on the cheap P+R parkings on the outskirts of the city with public transport to the city center.
STREET PARKING

On street parking is often unclear. Sometimes parking signs are confusing to visiting car drivers. Curb colours could mean free parking or no parking. If parking meters are not there, do not assume that parking is free. When you are not sure or if you're unclear on the rules, ask on site for the actual parking situation.
PARKING LOTS AND CAR PARKS
Many cities do not offer on-street parking facilities since their inner city is often a pedestrian area and the on-way streets are often used by residents with parking permit only. A lot of cities do offer parking capacity at the cheap (or free) park-and-rides on the outskirts of town with public transport to the centre.
PARKING FOR DISABLED CAR DRIVERS

If you have severe mobility problems, the international blue badge allows you to use disabled parking spaces and to park on single or double yellow lines under certain circumstances. The Blue Badge is recognised in all European countries however parking concessions can differ from country to country. So it's important to know where, when and for how long you can park in each country.