Travelling around in Europe and trying to find a parking place?
Parking in Europe can be quite challenging in some cities, as many city centers are pedestrianized or have limited parking availability. However, there are various options for car parking in Europe!
Car parking Europe gives you the requested and detailed information where to park for a reasonable price.
Free Parking? We give you advice!
Many European cities charge visiting car drivers with high rates for parking. However, there are still alternatives with acceptable rates. We have available to you a list of car parks per city and information on the cheap P+R parkings on the outskirts of the city with public transport to the city center.
Street Parking Rates

On street parking is often unclear. Sometimes parking signs are confusing to visiting car drivers. Curb colours could mean free parking or no parking. If parking meters are not there, do not assume that parking is free. When you are not sure or if you're unclear on the rules, ask on site for the actual parking situation.
Parking Lots and Car Parks
Many cities do not offer on-street parking facilities since their inner city is often a pedestrian area and the on-way streets are often used by residents with parking permit only. A lot of cities do offer parking capacity at the cheap (or free) park-and-rides on the outskirts of town with public transport to the centre.
Our advice: plan your trip and parking in advance!
It's important to research and plan ahead for parking in European cities, as parking availability and costs can vary widely depending on the location and time of day.
Parking for disabled car drivers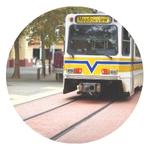 If you have severe mobility problems, the international blue badge allows you to use disabled parking spaces and to park on single or double yellow lines under certain circumstances. The Blue Badge is recognised in all European countries however parking concessions can differ from country to country. So it's important to know where, when and for how long you can park in each country.
Driving in Europe
Driving a car in Europe can be a convenient and enjoyable way to explore the continent's diverse landscapes and cultures. However, it is important to familiarize yourself with the specific driving regulations and requirements in the countries you plan to visit.
We give you some tips:
1) Research driving regulations and requirements for each country you plan to visit, including speed limits, road signs, parking rules, and toll fees.
2) Make sure you have all necessary documents, including a valid driver's license, car registration, and proof of insurance.
3) Consider renting a car rather than bringing your own, as this can be more cost-effective and eliminate the need for international car insurance.
4) Be prepared for narrow roads, roundabouts, and varying traffic patterns in different countries.
5) Plan your route ahead of time and be aware of potential road closures or construction.
6) Familiarize yourself with basic European road signs and markings to avoid confusion while driving.
7) Always wear your seatbelt and obey traffic laws to ensure your safety and avoid fines.
8 ) Be aware of potential language barriers and make sure you have a basic understanding of local road signs and instructions.
9) Consider investing in a GPS or other navigation device to help you navigate unfamiliar roads and cities.
10) Let us help your find the perfect parking spot ;-)
Parking in Cities in Europe
Europe is home to many famous and popular tourist destinations. Parking is quite challenging in most of the cities. Here are the top cities based on popularity last year.
Paris, France
Paris is known for its iconic landmarks, museums, art galleries, and romantic atmosphere.
Parking is quite difficult in the City. Please note that on-street parking is not permitted in many streets in the central part of the city.
read more on Car Parking Paris
Barcelona, Spain
Barcelona is famous for its unique architecture, beautiful beaches, and vibrant nightlife.
Parking on-street is difficult in the centre due to a lack of parking spaces.
read more on Car Parking Barcelona
Rome, Italy
Roma is the home to ancient ruins, world-famous art, and delicious Italian cuisine.
Rome is one of the most-visited tourist destination in Europe. Traffic in Rome is chaotic and stressful, parking capacity is limited.
read more on Car Parking Rome
Amsterdam, Netherlands
Amsterdam is known for its picturesque canals, museums, and liberal culture.
Parking is expensive in the city center. Cheap parking is possible at the P+R's on the edge of the city.
read more on Car Parking Amsterdam
London, United Kingdom
London is a cosmopolitan city with world-class museums, theaters, and historical landmarks.
The most expensive city for parking in Europe!
Berlin, Germany
Berlin is a vibrant city with a rich history, street art, and a thriving music and nightlife scene.
Due to a lack of capacity we advise you to use the car parks in the centre or the P+R's on the outskirts of the city.
read more on Car Parking Berlin
Vienna, Austria
Vienna is known for its grand palaces, museums, and classical music.
For a longer stay you are advised to use one of the car parks in and around the city centre.
read more on Car Parking Vienna
Copenhagen, Denmark
a beautiful city with colorful buildings, a vibrant waterfront, and world-renowned restaurants.
Copenhagen inner city is expensive during daytimes. Cheaper are the districts Østerbro, Vesterbro, Amagerbro and Islands Brygge.
read more on Car Parking Copenhagen
Dubrovnik, Croatia
a medieval walled city with stunning beaches, crystal-clear waters, and a rich history.
Prague, Czech Republic
a fairytale-like city with stunning architecture, charming streets, and great beer.
Since the capacity is limited, you are advised to use the car parks. Cheap are the P+R's on the outskirts.
read more on Car Parking Prague
But there are many more amazing cities to explore in Europe. Please use our search option or menu.