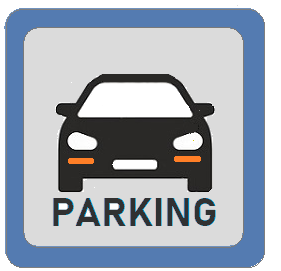 OSLO
is the cultural, scientific, economic and governmental centre of Norway. The city centre is also mostly a car free zone. Driving in the city centre is complicated and on-street parking almost impossible. We advise you to use the car parks in the city centre.
OSLO : ON-STREET PARKING
City Centre
Operational hours
Charge and Stay
Monday-Saturday
09:00 - 20:00
1st hour : NOK 29
2nd hour : NOK 44
(max. 2 hours)
Sunday/Public Holidays
Free parking
PARKING AROUND CITY CENTRE
Outside the city centre you may find free parking as well as pay-zones.
OSLO TOLL PASS
Please be aware that toll payment is established for all car drivers visiting the large city in Norway. The toll is active during rush hours.
AUTOPASS OSLO
CAR PARKS OSLO
Oslo has many car parks, operated and controlled by Q-Park and Europark. The parking rates vary from NKR 30-60 for one hour to NKR 150-300 for one day parking. The major hotels in Oslo have their own car parks for guests.