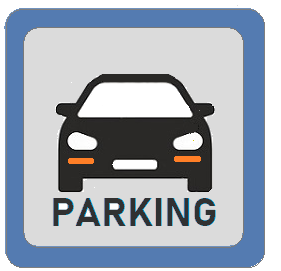 Centro Storico in Verona is a restricted parking area with limited parking capacity on-street. Paid parking is set in the rest of the centre and the districts of San Zeno, Veronetta, Citadel and Borgo Trento.
ZTL Zone Verona

Verona has a restricted area ZTL ("Zona Traffico Limitato") in the centre where driving is authorize to ZTL permit holders only. The ZTL-zone is controlled by video cameras. If you've booked a hotel within the ZTL, ask your hotel to assist you with the registration of the license plate number of your car.
Our Advice: Cheap parking in Verona
Going to Our Advice: Cheap parking in Verona for a trip? Book your long-stay parking in Our Advice: Cheap parking in Verona in advance. You can save up to 70%!
See all the parking spots in Verona
VERONA : ON-STREET PARKING

City Centre
Operational hours
Charge and stay
Monday to Sunday
ZTL-zone :
08:30-20:30
----------------------------
Rest centre:
09.30-12:30/14:30-18:00


€ 2,00/hr, max.2 hrs
------------------------

€ 2,00/hr, max.2 hrs
A different paid parking rule is set to Piazza Viviani :
Monday-Friday from 10:00-13:30 and 16:00-20:00. On Saturdays and Public Holidays from 10:00-13:30
PARKING LOTS VERONA
Parking is unlimited on the several parking lots in and around the centre:
Piazzale XXV Aprile, Piazzale Guardini, Piazzale Olimpia, Viale Galliano, Via dell'Università, Via dello Zappatore, Via Città di Nimes, and Via Marcantonio Bassetti. Parking rates : € 1.50 for 2 hours, € 5.00/5 hours, € 7.00/16 hours.
CAR PARKS VERONA
Unlimited parking is set to car parks around the inner city. Parking rates : € 2.00-4.00/hour. Lower rates apply for evening parking.
P1 -
Parking Arsenale
- Piazza Arsenale, 8 - 37126 Verona
P2 -
Parking Arena
- Via M.Bentegodi, 8 - 37122 Verona
P3 -
Parking Italia
- Corso Porta Nuova, 91 - 37122 Verona
P4 -
Parking Polo Zanotto
- Viale Università, 4 - 37129 Verona
P5 -
Autorimessa Paradiso
- Via Paradiso, 13/a - 37129 Verona
P6 -
Parking Isolo
- Via Ponte Pignolo, 6/c - 37129 Verona
P7 -
Apcoa Parking Cittadella
- Piazza Cittadella - 37122 Verona