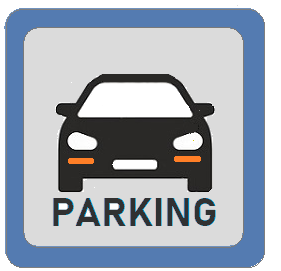 Driving and parking in Austria is not difficult. Parking on street is limited and chargeable in most Austrian cities on weekdays, and usually free in the weekend. Parking rates are low, except in Vienna.
AUSTRIA : DRIVING AND PARKING REGULATIONS
Speed limits
The following max. speed limits apply for cars and motorbikes:
Urban areas :
50 km/h
Non-urban areas :
100 km/h
Expressways :
100 km/h
Motorways :
130 km/h (110 km/h between 10:00-17:00 hours)
Parking regulations
Parking is only permitted on the right of the street.
Parking is NOT permitted in front of yellow or red road lines, within 3 metres of a fire hydrant, and on a white line at a bus stop.
Please obey the regulations since the fines are very high.
Parking in blue zones
In zones marked with a blue line you may park 0,5 to 3 hours for free with an international blue disk indicating the stop time installed under the windshield of your car.
Parking disabled car drivers

With he European Blue Card you may park on parking spaces reserved for card holders only, but not if the space is marked with someone's name or a licence plate number.
In most areas you may park free-of-charge and without time limit on a road where payment is required. Unlimited parking is also set on a road where parking is free but restricted by time.
Do not park on a road where stopping and parking are prohibited.