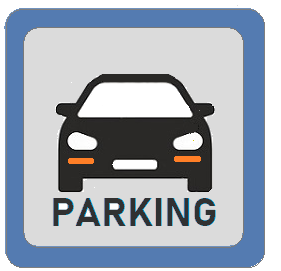 Brindisi is located in the south of Italy, on the coast of the Adriatic Sea. The historic centre is a ZTL zone where driving and parking are authorized to permit holders only.
ZTL ZONE (Zona Traffico Limitato) BRINDISI

The ZTL is set to the area Via Regina Margherita and nearby streets, and Sciabich. The LTZ is active permanently. Without a permit the ZTL is prohibited to visiting car drivers at all times. If you stay in a hotel in the ZTL, ask your hotel to assist you with the registration of your car's license plate number.
BRINDISI : ON-STREET PARKING

City Centre
Operational hours
Charge and Stay
Monday-Saturday
08:00-14:00
16:00-18:00
Old Town : € 1,00/hr
Rest centre : € 0,50/hr
(maximum 2 hours)
Sunday/Pubic Holidays
Free parking
CAR PARKS BRINDISI
Unlimited parking is set to car parks in the centre, rate around € 2.00/hr.
P1 - Il Mondo - 6, Vico Morone - 72100 Brindisi
P2 - Garage Italia - 5, Via San Dionisio - 72100 Brindisi
P3 - Garage Adriatica - 16, Vico Sacramento - 72100 Brindisi
P4 - Parcheggio Porta Napoli - 28, Via Dè Carpentieri - 72100 Brindisi