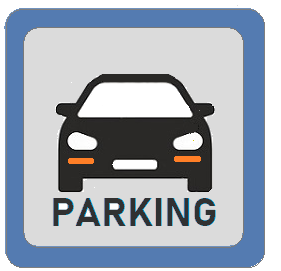 SARAGOSSA
is the capital of the region of Aragon in Spain. Limited on-street parking is set to the city centre. Parking is only permitted along streets with blue or orange lines. For a longer stay you are advised to park in one of the car parks is the city centre.
SARAGOSSA : ON-STREET PARKING

City Centre
Operational hours
Charge and stay
Monday to Friday
09:00-14:00 /17:00-20:00

Red zone :
- € 1.10/hr (max 1 hr)
Orange zone :
- € 0.65/hr (max 2 hrs)
Saturday/Sunday
free parking
CAR PARKS SARAGOSSA
The best place for long term parking are the car parks in the city centre of Saragossa. The car parks are open 24 hours a day. Parking is cheap :
€ 1.50/hour, daily maximum € 13.50.

More information