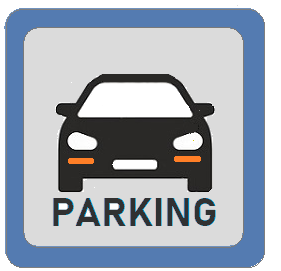 MIDDELBURG
is situated in the south-western part of the Netherlands. Parking is difficult in the historical inner city of Middelburg due to a lack of capacity. We advise you to use the parking lots or car parks. The parkingsystem indicates where capacity is available.
MIDDELBURG : ON-STREET PARKING

City Centre
Operational hours
Charge and Stay
Monday to Saturday
08:00 - 20:00
€ 2,10 - 2,40/hour
(max 1-2 hours)
Sunday/Public Holidays
Free parking
PARKING AROUND CITY CENTRE
Unlimited parking is set to parking lots Kanaalweg, Hof van Tange, Molenwater (square) and Loskade. Rate € 2,10/hour, € 10.60/day.
Parking is free of charge on parking lot Oude Veerseweg, on walking distance from city centre.
PARKING BLUE ZONES
In the
blue zones
parking is free for 2 hours with a international blue disc.
CAR PARKS
Unlimited parking is also set to the car parks in the city centre. Parking rates are : € 2.10/hour. Parking is free of charge on Sunday.

More information