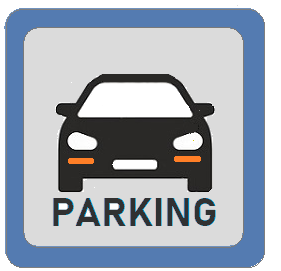 Street parking in Gothenburg is available in most parts of the city center and some residential areas. However, it can be quite limited and is generally more expensive than parking in a parking garage.
In
GOTHENBURG
on-street parking is set in Gamlestaden, Oester, Mitten, Oester (Jakobsdal), City, Soeder, Landala, Vaester, Soedra Kungsladugard and Hisingen. The duration on-street parking in the city centre is limited until 22:00 hours and unlimited in the late evening and nightly hours.
CONGESTION CHARGE
Gothenborg has a congestion charge for Swedish-registered vehicles entering and exiting central city. But the congestion charge doesn't apply if you are driving a foreign-registered vehicle.
GOTHENBURG : ON-STREET PARKING

City Centre
Operational hours
Charge and Stay
Monday to Sunday
08:00-22:00:

--------------------------
22:00-08:00 :
SEK 30.00/30 min.
(max 30 min.)
---------------------------
SEK 2.00/hour
(unlimited parking)
In the adjacent area a longer stay and lower rates apply.
CAR PARKS GOTHENBURG
There are several parking garages in Gothenburg where visitors can park their cars. Unlimited parking is set to car parks in the city centre. Parking rates in public car parks : SEK 20-30 per hour, pending on district.
Car parks in Gothenburg
P+R PARKINGS GOTHENBURG
Gothenburg has quite a lot of P+R locations on the outskirts of the city: Kallered, Moelnlycke, Partille, Olofstorp, Knipared and Hjaellbo. From here you can travel with the public transport to the city centre.