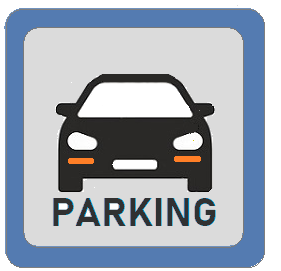 Groningen
is a city in the nothern part of the Netherlands. Driving and parking in the city centre is difficult. Since on-street parking is limited, we advise you to use the carparks. Free parking is possible on one of the P+R's on the outskirts of Groningen. Public transport to the inner city is available.
GRONINGEN : ON-STREET PARKING

City Centre
Operational hours
Charge and Stay
Monday-Wednesday
09:00 - 22.00
€ 4,00/hour
max.30-60 min.
Thursday-Saturday
09:00 - 24:00
PARKING AROUND CITY CENTRE.
In the adjacent area paid parking is set on Monday-Saturday from 09:00-22:00, Sunday and public holidays from 12:00-17:00.
Maximum stay 1-3 hours, parking rate € 4,00/hr.
Other regulations :
- Stationsplein : paid parking 24/7, parking rate : € 2,00/30min.
- Martiniplaza : every day from 07:00-23:30, rate € 2.40/hr (€ 10.00/day).
CAR PARKS
For a longer stay than 1 hour the car parks in the city centre are the best advise. Parking rates in public car parks : € 2.40-3.50/hour.

More information
P+R PARKING
Free parking is possible on one of the P+R parking lots on the outskirts of the city. Public transport for 5 persons costs just € 6.00.

More information