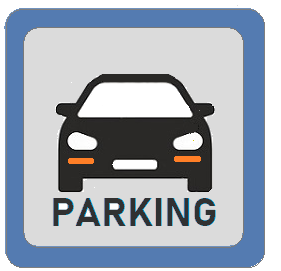 The city Naples is overcrowded and its traffic chaotic. Visiting car drivers are advised to use one of the car parks near the centre or the open air parkings on the outskirts of the city. Public metro and bus transport to the centre is available.
ZTL ZONE (Zona Traffico Limitato) NAPLES

Centro Storico, Mezzocannone and Piazza del Gesù are part of the ZTL zone ("Zona Traffico Limitato"). Access to the ZTL is only reserved for residents with a special permit. The ZTL is controlled by cameras at the entrances of the zone.
MAP ZTL NAPLES
NAPLES : ON-STREET PARKING

City Centre

Operational hours

Charge and stay

Monday to Saturday

08:00 - 20:00

€ 2.50/hour
Parking unlimited

Sunday/Public Holidays

08:00 - 20:00

€ 1.00 per 2 hours
Parking unlimited

Paid parking is set along parking bays with blue lines on Via Foria ,Via Cyril, Via Carbonara and Via Poerio plus nearby streets and on Piazza Mercato.

CAR PARKS NAPLES
The best options for parking in the central area of Naples are the car parks with unlimited and safeguarded parking.

More information