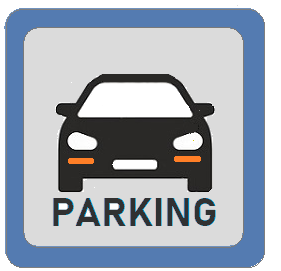 MURCIA
. is located in southeastern Spain, not far from the coast. Parking in Murcia is difficult. It will cost you quite a long time to search for a suitable parking space. For a visit of the historic center we advise to use the underground carpark next to the Town Hall.
MURCIA : ON-STREET PARKING

City Centre
Operational hours
Charge and Stay
Monday to Friday
09:00-14:00/16:30-20:00
1 hour : € 0.50
2,5 hours : € 3.00
(max 2,5 hours)
Saturday (*)
09:00 - 14:00
* In the month July parking is free of charge on Saturdays and in August free 24/7 in the whole city.
CAR PARKS MURCIA
Unlimited parking is set to the car parks in the centre. Parking fee : € 1.80-2.05/hour, daily max € 18.00-23.50, pending on location.

More information