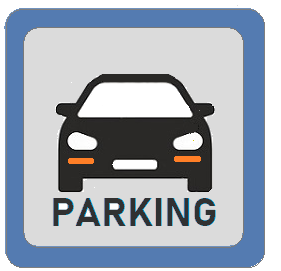 BRESCIA
is situated in the north of Italy.Limited parking for visitors is possible in the adjacent area to the ZTL zone on parking bays along blue lines. For a longer stay you are advised to use the car parks.
ZTL ZONE (Zona Traffico Limitato) BRESCIA

The central area (between Piazza Loggia-Piazza Paolo VI squares and Corso Zanardelli) is a restricted ZTL Zone. Driving and parking here is authorized to permit holders only.
The zone is operational daily from 08:00 to 20:00 and is controlled by video cameras. Staying in a hotel within the ZTL? Ask your hotel to assist you with the registration of your license plate number of your car.
MAP ZTL BRESCIA
.
BRESCIA : ON-STREET PARKING (ZTL-ZONE)

City centre
Operational hours
Charge and Stay
Monday to Saturday
08:00 - 20:00
€2,40/hr
max. 2 hours
Sunday/Pubic Holdidays
Free parking
PARKING AROUND ZTL ZONE
In the adjacent areas paid parking is set on Monday to Saturday from 09:00-13:00 and 14:30-19:30/22:00. Parking is limited to 3 hours, parking fee : € 1,20-1,50/hour.
CAR PARKS BRESCIA
For a longer stay than 2 hours you are advised the use one of the car parks in the city centre. Parking rates : € 1.20-1.50/hr.

More information