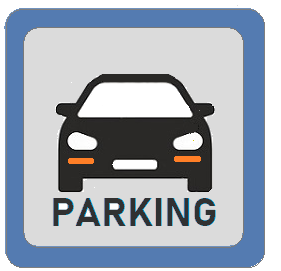 HAARLEM
is the capital of the dutch povince Noord-holland.The parking capacity in the city centre is small. Therefore we would like to advise to park in one of the car parks in the centre.
HAARLEM : ON-STREET PARKING

City Centre

Operational hours

Charge and Stay

Monday to Saturday

09:00 - 23:00

Public holidays

Free parking

PARKING AROUND CITY CENTRE In the first adjacent area paid parking is set on Monday to Saturday from 09:00-23:00 and on Sunday from 13:00-23:00. Parking is limited to 3 hours. Parking rate € 3.60/hour.
CAR PARKS Unlimited parking is also set to car parks in the city centre. Rates in public car parks : € 2.98 /hour. Cheap flat rate apply for evening and overnight parking : € 3.05.