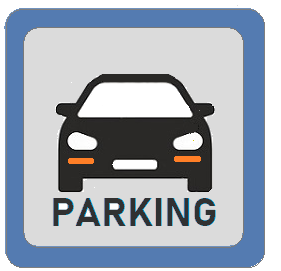 Padova is situated in North Eastern Italy. Driving in the city centre can be very difficult : narrow streets and pedestrian zones. So park your car in one of several car parkings or on the streets nearby the centre and take a bus or walk.
ZTL ZONE (Zona Traffico Limitato) PADOVA

In the ZTL of Padova is driving authorized to local inhabitants and to individuals destined for a hotel in the restricted zone. The ZTL is active permanently and controlled by video cameras. Staying in a hotel inside the ZTL? Ask your hotel to assist you with the registration of your license plate number of your car.
MAP ZTL PADOVA
PADOVA : ON-STREET PARKING

City Centre
Operational hours
Charge and Stay
Monday to Sunday
08:00 - 20:00
€ 1,10-1,70/hour
Unlimited parking
Parking on-street is set to the parking bays with blue lines.
CAR PARKS PADOVA
> Unlimited parking is set to car parks in the city centre. Parking rates in public car parks : € 2.00-4.00/hour. Lower rates apply for evening parking.

More information