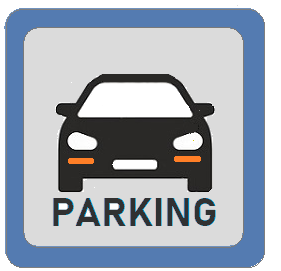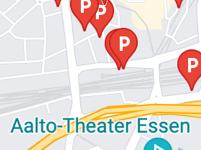 In
ESSEN
paid parking is set to the city centre and the adjacent area. The park-info-system will help you with the most convenient parking places for your visit. Parking is cheap.
LOW EMMISION ZONE ESSEN

Please note that a Low Emission Zone (Umweltzone) exists in the city centre area of Essen. Without a Umweltzone sticker the entrance into this area is prohibited.
MORE INFORMATION.
ESSEN : ON-STREET PARKING

Centre
Operational hours
Charge and stay
Monday to Saturday
10:00 - 20:00
first 30 min : € 0,70
subs. € 0,50/15 min.
Max. 90 min.
Sunday / Public Holidays
Free parking
PARKING AROUND CITY CENTRE
In the first area adjacent to the city centre paid parking is set on Monday to Saturdy from 10:00-16:00 hours. The parking time is limited to 120 minutes. Parking rate: € 0,10 for the first 15 min, subs. € 0,20/15 min.
CAR PARKS ESSEN
Unlimited parking is also set to car parks in the city centre. Rates in public car parks : € 1.00-1.80/hour.

More information