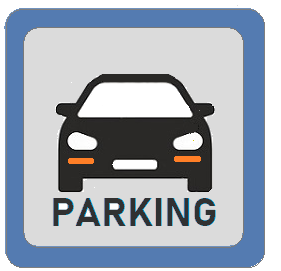 NIJMEGEN
is the oldest city in the Dutch province of Gelderland, situated on the Waal river, in the southeast of the country. In and around the centre of Nijmegen paid parking is set on every day of the week. Attractive are the cheap car parks in the city centre and the P+R north from the city.
NIJMEGEN : ON-STREET PARKING

City Centre
Operational hours
Charge and Stay
Monday to Saturday
09:00 - 23:00
€ 2,90/hour
(parking unlimited)
Free parking on New Year's Day, Christmas Day, Easter Sunday, Whit Sunday.
PARKING LOTS : CHEAP PARKING
Different regulations are set to parking lots Molenpoortdak (€ 2.90/hour, 24/7), De Wedren (€ 7.90/day), Oude Stad (€ 2,40/hr - € 7,90/day), Julianaplein : (€ 2.40/hr, € 7.90/day).
PARKING AROUND CITY CENTRE
In the first area around the city centre paid parking is set on monday to saturday from 09:00-21:00, sunday 12:00-18:00. Parking rate: € 2,40/hour.
CAR PARKS
Unlimited parking is set to car parks in the city centre. Parking rates in public car parks : € 2.60/hour. Very cheap rates apply for evening/night parking. Daily maximum is € 11.00.

More information
P+R PARKING
Cheap parking is set to the P+R Waalsprinter Ovatonde, north of Nijmegen. Public transport to the city is availble. Rate € 3,50 for one day, 4 return tickets public transport included.