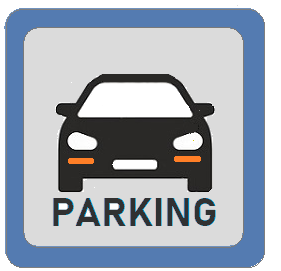 Arnhem
is the capital of the province Gelderland. Paid parking is set in the area around the pedestrian shopping areas. The capacity on-street is limited. Good capacity is offered in the car parks around the shopping area. Cheap is P+R Gelredome south from the city center.
ARNHEM : ON-STREET PARKING

Central Area
Operational hours
Charge and stay
Monday to Saturday
09:00 - 23:00
€ 0,485/min. (€ 2,90/hr)
(Unlimited parking)
PARKING AROUND CITY CENTRE AREA
• North from the city centre paid parking applies on Monday-Saturday from 09:00-23:00 and Sundays from 12:00-18:00. The duration is limited.
Parking rate : € 2.90/hour.
• Arnhem-East : paid parking on Monday to Friday from 09:00-18:00 hours.
Parking rate : € 1.75/hour.
CAR PARKS ARNHEM
For parking close to the inner city you are advised to use the car parks. P-rates : € 2.00-3.60/hour, daily max € 11.00-22.50

More information
P+R GELREDOME ARNHEM
P+R Transferium Gelredome is a parking lot close to the Vitesse Football Stadium in Arnhem-South. Parking is free of charge except during football matches or other events. Address : Batavierenweg 25 - 6841 HN Arnhem. Public transport to the city centre is available.