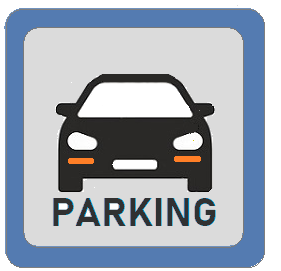 Bari is located in southern Italy. Chargeable parking on-street applies on the weekdays, not on Sunday. The parking capacity is limited and the parking rates are acceptable.
ZTL (Zona Traffico Limitato) BARI

The ZTL is set in Historic Center. Driving and parking here is authorized to permit holders only. Access to Centro Storico controlled by video cameras from Monday to Saturday 18:00-24:00 and on Sunday and Public Holidays from 19:00-24:00
Map ZTL BARI
BARI : ON-STREET PARKING (District Murat)

City Centre
Operational hours
Charge and stay
Monday to Saturday
08:30 - 20:30
€ 2,00/hour
Unlimited parking
Sunday/Pubic Holdidays
Free parking
PARKING OTHER DISTRICTS
In the districts Liberta, Modanella and the old town Bari Vecchia the parking rate is € 1.00/hour.
CAR PARKS BARI
Unlimited parking is set to car parks in the city centre. Rate € 2.00/hr.
P1 - Saba Bari Porto - 5, Corso Vittorio Veneto - 70123 Bari
P2 - Quick San Francesco - 54, Via Giovan Battista Trevisani - 70123 Bari
P3 - Garage Dante di Ceglie Giuseppe - 14, Via Melo Da Bari - 70122 Bari
P4 - Autorimessa Cinquepalmi M. - 119, Via Roberto Da Bari - 70122 Bar
P5 - Gran Garage - 12, Via Domenico Nicolai - 70122 Bari
P6 - Garage Crisanzio - Via Scipione Crisanzio, 81 - 70123 Bari
P7 - Gestipark Battisti - Piazza Cesare Battisti - 70121 Bari
P8 - Saba Bari Guadagni - Via Dieta di Bari, 18 - 70121 Bari
P9 - Silopark Sonnino   - Corso Sonnino Sidney, 25/A - 70121 Bari