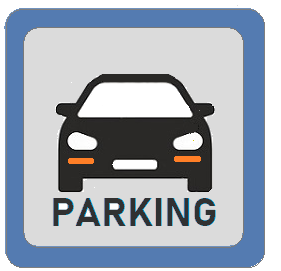 MADRID
is Spain's financial and political capital. On-street parking in the inner city is difficult to non-residents. In the rest of the centre visitors are allowed to park in the blue zones and in the green (residents) zones).
MADRID : ON-STREET PARKING

City Centre
Operational hours
Charge and Stay
Monday to Friday
09:00 - 20:00
€ 2,70 for 2 hours
(max 2 hours)
In the Residents Zones (Green Zone) visitors may park their cars not longer than 1 hour. Parking rate € 2.05.
FREE PARKING
Free parking is possible on the outskirts of Madrid. From here you can travel to the city centre with metro or train within 10-20 minutes. It takes a little bit longer at night when trains are less frequent.
CAR PARKS MADRID
If you prefer long-term parking in the centre, the car parks are the best options. The parking rates : € 2,35-2,95/hour, daily maximum € 31.60.