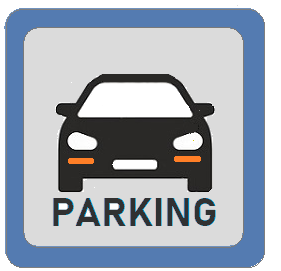 Valladolid
is situated northwest of Madrid. Paid and limited on-street parking is set in the city centre. If you widh to park longer you better use one of the car parks close to your destinations.
ON-STREET PARKING

Centre
Operational hours
Charge and stay
Monday to Friday
09:00-14:00/16:30-20:00
Orange zone :
- € 1.40/hour
(max. 1 hour)
Blue zone :
- 1 hour : € 0.70
- 2 hours : € 2.35
(max. 2 hours)
Note : parking in the green zone is reserved for residents only.
PARKING LOTS
Just outside the city centre cheap parking is set to the parking lots Avenida de Ramón Pradera, Calle de Jesús Rivero Meneses, and Calle India. Rate for one day parking is just € 2.50.
CAR PARKS VALLADOLID
Unlimited parking is set to the car parks in the city centre. Parking rates : € 1.85-2.20/hour, pending on location.
Car parks in Valladolid
P1 -
Parking Doctrinos
- Calle de los Doctrinos, 18 - 47001 Valladolid
P2 -
Parking Poniente
- Paseo de Isabel La Católica, 10 - 47001 Valladolid
P3 -
Parking Isabel la Catolica
- Paseo Isabel la Catolica 7 - 47001 Valladolid
P4 -
Parking Garage Carpe
- Calle López Gómez 3 - 47002 Valladolid
P5 -
Parking Plaza de Colón
- Plaza de Colón - 47007 Valladolid
P6 -
Saba (Railway station)
- Calle de Recondo, S/N - 47007 Valladolid