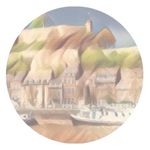 In
NAMUR
paid parking applies in the city centre only on weekdays. Parking is limited in the city centre and cheap. If you prefer long term parking you are advised to use the car parks. A Low Emission Zone doesn't exist in the city centre.

NAMUR : ON-STREET PARKING

City centre
Operational hours
Charge and Stay
Monday to Saturday
09:00 - 17:00
• 1 hour : € 1.00
• 3 hours : € 6,00
(max. 3 hours)
Sunday / Public Holidays
Free parking
PARKING AROUND CITY CENTRE
In the districts l'Université and Célestines the parking time is limited to 4 hours, parking rate € 0,75/hour
Long term parking (max 8 hours) is set on Boulevard Frère Orban and Place des Cadets. Parking rate : € 0,50/hour, 8 hours € 4,00.
PARKING IN BLUE ZONES
With your international blue parking disc you may park for free in the blue zones in the areas outside the centre city. The max duration is 3 hrs except max 2 hrs in Rue des Brasseurs
CAR PARKS
Long term parking is available in the car parks of Namur. Parking rates : € 2.00/hour, daily maximum € 14.00-21.00.

More information