SEVILLE
is the capital of Andalusia, situated on the banks of the Guadalquivir river. The very small streets in Centro Barrio Santa Cruz are not suitable for driving and parking. So use one of the central (undergroud or multi-storey) car parks for your stay in Seville.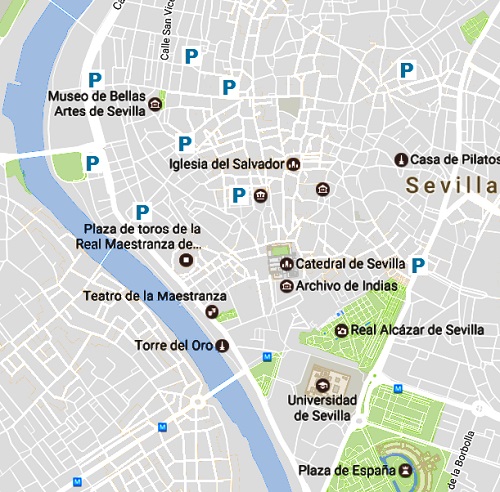 On-street Parking Sevilla City Centre
On-street parking
Paid parking and Stay
Charge
Monday to Friday
09:00-14:00/17:00-20:00
Blue zone (max. 2 hrs) :

Green zone (max. 3 hrs) :

1 hour € 0.75
2 hours € 1.70
1 hour € 0.65
3 hours € 2.00
Car parks in Seville
Unlimited parking is set to car parks in the city centre. Parking rates in public car parks : € 1.15/hour, daily maximum € 12.00-19.00.