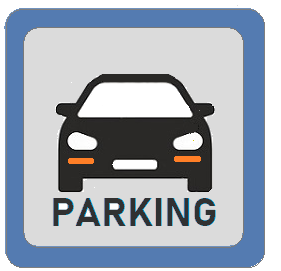 The centre of
LINZ
is mainly a short term parking zone. Long term parking is only possible in the (multi-storey) car parks or on the free parking lots on the outskirts of the city. The parking rates are low.
LINZ : ON-STREET PARKING
City Centre
Pay Times
Charge and Stay
Monday to Friday
08:00 - 18:30
€ 2,00/hour
max. 1,5-3 hours
Sunday/Public Holidays
Free parking
Parking shields inform you about the maximum stay in the city center.
PARKING CENTRAL RAILWAY STATION LINZ
Around the Central Railway station max. 30 minutes paid parking is set on Monday to Sunday from 08:00-18:30.
FREE PARKING LOTS KLAGENFURT
Parking is FREE on the following parking lots:

Urnenfriedhof (Freistädter Straße 143)

Heilham (Kreuzung Linke Brückenstraße/Ferihumerstraße 62)

Ebelsberg (Kremsmünsterer Straße 23)

Urfahraner Jahrmarktgelände (Ars-Electronica-Straße)

Stadtfriedhof St. Martin (Wiener Bundesstraße 105)

Stadionparkplatz (Ziegeleistraße 65)
CAR PARKS LINZ
If you prefer long-term parking in the city center, the car parks are the best options. The parking rates are € 1.30 per 30 min. Special cheap rates apply for evening and overnight parking.