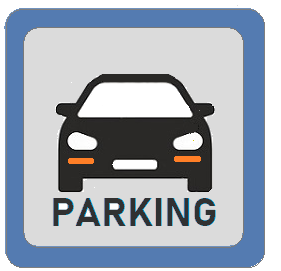 The old town of
BERN
is partly a car-free zone. The rest of the inner city is a paid parkingzone. Due to the lack of capacity we would like to advise you to use the car parks for you visit.

A Swiss motorway vignette is required to use the national motorways. This sticker can be bought at customs offices, post offices, petrol stations, garages, road traffic offices. The price is CHF 40.
BERN : ON-STREET PARKING

City Centre
Operational hours
Charge and Stay
Monday to Sunday
00:00 - 24:00
€ 2.20/hour
4-hours : CHF 9.00
24-hours : CHF 16.00
PARKING DURATION
Parking duration is limited to 1 hour on monday-saturday untill 19:00 hours. After 19:00 hours unlimited. A 4-hours ticket costs CHF 9.00, a day ticket CHF 16.00. Use your Swiss Blue Parking disc in all parking zones.
CAR PARKS BERN
Unlimited parking is set to the car parks in the city centre. Parking rates in the city centre are 3.20-4.40 CHF, pending on location. Lower rates apply for evening and overnight parking.

More information
P+R PARKINGS BERN
Since parking in the city is very expensive, you better park at the free "park-and-ride" facilities on the outskirts of the city. P+R parkings can be found at Ausserholligen, Neufeld and Wankdorf. Public transport to the city centre is available.