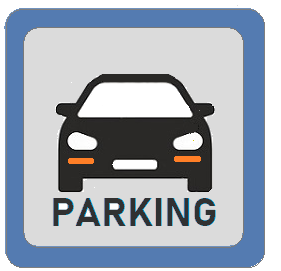 UTRECHT
is situated in the centre of the Netherlands. On-street parking in the city centre is hardly possible and very expensive. Cheaper are the multi-storey car parks and the P+R locations on the outskirt of the city.
UTRECHT : ON-STREET PARKING

City Centre
Operational hours
Charge and Stay
Monday to Saturday
07:00 - 01:00
€ 5,53/hr, € 38,79/day
(unlimited parking)
Sunday
12:00 - 18:00
€ 5,53/hr
(unlimited parking)
PARKING ON PUBLIC HOLIDAYS
Parking is free on New Year's Day, Christmas Day, Easter Sunday, Whit Sunday and King's Day. On all other Public Holidays paid parking is set from 12.00 - 18:00.
PARKING AROUND CITY CENTRE
In the adjacent area paid parking applies on Monday-Saturday from 09:00-23:00. Parking rate : € 4.27/hour, daily max. € 29.85
CAR PARKS UTRECHT
Unlimited parking is set to car parks in the city centre. Parking rates in public car parks : € 3.00-5.00/hour, pending on location.

More information
P+R PARKING UTRECHT
You can avoid the high rates by parking on one of the 4 P+R parking lots on the outskirts of Utrecht. Parking plus public transport for max of 4 persons to the city centre for a promotional fee of € 5.00.

More information