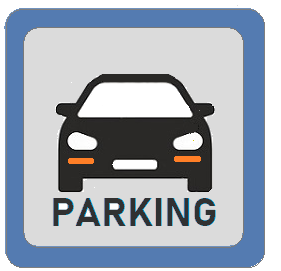 Pisa is a city in Tuscany in central Italy. The city centre is surrounded by medieval walls. There are many parking lots and a few car parks in Pisa. On-street parking is set to bays with blue lines. Pre-paid cards are available at tobacco shops.
ZTL Zone (Zona Traffico Limitato) Pisa

The ZTL is established in the historical quarters San Francesco, San Martino, Sant'Antonio and Santa Maria, and active 24/7. Without a permit the ZTL is forbidden to visiting car drivers. If you stay in a hotel within the ZTL, ask your hotel to assist you with the registration of your car.
PISA : ON-STREET PARKING (around ZTL zone)

Central Area
Operational hours
Charge and Stay
Monday to Sunday
08:00 - 20:00
1st hour € 2,50/hour
subs. € 3,50/hour
PARKING LOTS PISA
Long term, guarded and cheap parking is set to the parking lots:

Via Cammeo (near Tower of Pisa) : rate 06:30-23:30: € 2.00/hr

Vecchia Barbaricina (also near the tower) : € 1.50/hour

Piazza Vittorio Emanuele (near railway station) : € 2.00/hr.
FREE PARKING PISA

Via Pietrasantina : on walking distance to the center. Bus tranfer available to the Square of Miracles and city center.

Via Pratale : close to the Stadium area. On walking distance to the city center. Bus transfer available.

Via Paparelli : outside the city walls. On walking distance to the city center and the Pisa Tower. Bus transfer available. Not available on Wednesday and Saturday due to the weekly market.
CAR PARKS PISA
Unlimited parking is set to car parks in the city centre. Parking rate in public car parks around € 2,- per hour.
- Pisa Tower Parking
- Metropark
- Garage Centro Due