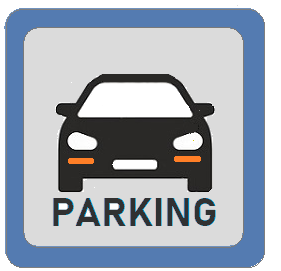 The Perugia in the Italian region of Umbria is a major center of medieval art. Paid parking applies in the centre of the city of Perugia. Parking is unlimited and rather cheap on-street as well as in car parks. The centre of Perugia is a Zona Traffico Limitato (ZTL).
ZTL zone (Zona Traffico Limitato) Perugia

Perugia has restricted areas (Centro Storico and Corso Garibaldi) in the centre of the town. Access is authorized to ZTL permit holders only. The zone is controlled by video cameras and active on weekdays from 13:00-24:00 and on holidays every day from 07:00-24:00. If you stay in a hotel inside the ZTL, ask your hotel to registrate for the zone.
PERUGIA : ON-STREET PARKING

City Centre
Operational hours
Charge and stay
Monday to Friday
09:00 - 21:00
€ 1.10-1.35/hour
(unlimited parking)
Saturday, Sunday
Free parking
PARKING AROUND CITY CENTRE
In the area adjacent to the city ring paid parking is applicable on Monday-Friday from 08:00-18:00. Rate € 0.60-1.20/hour.
CAR PARKS PERUGIA
Unlimited parking is set to car parks in the city centre. Parking rates : € 1.40-1,80/hour, € 16.00/day. Special rate applies for evening parking 20:00-02:00 : fixed rate of € 2.50
P1 - Porta Sant'Antonio - Viale Sant'Antonio, - 06122 Perugia
P2 - Parcheggio Viale Pellini - Viale Pompeo Pellini - 06124 Perugia
P3 - Mercato Coperto - Via Angusta, - 06123 Perugia
P4 - Galleria Di Calistroni - Via Santa Margherita - 06122 Perugia
P5 - Parcheggio Briglie - Via Tancredi Ripa di Meana, - 06125 Perugia
P6 - Parcheggio Piazza Partigiani - Piazza Partigiani - 06128 Perugia
P7 - Parcheggio Piazzale Europa - Piazzale Europa, - 06126 Perugia