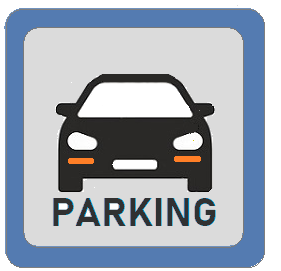 ALKMAAR
is a historic city in the Dutch Province North Holland. The city centre is a restricted-traffic area with limited on-street parking and long term parking in car parks. Cheap parking is set on the P+R's on walking distances from the centre.
ALKMAAR : ON-STREET PARKING

Alkmaar City Centre
Oper. hours
Max. parking time
Monday to Saturday
09:00 - 18:00
Friday and Saturday
18:00 - 21:00
PARKING AROUND HISTORICAL CENTRE
In the first adjacent area the maximum stay is 3 hours on Monday to Saturday from 09:00-20:00, Sundays 12:00-17:00.
Parking Rate : € 2,87/hr.
Cheap parking is set on walking distances from the city centre in parking lots Parcade, Pettermerstraat, Jagerstraat, Koedijkerstraat and P+R AZ Soccer Stadium(P7).
Parking rate : € 0.79/hour, daily max. € 3.26.
Public transport to the centre is available.
P+R PARKING
Parking is free on the P+R Oudorp (Keesomstraat) and P+R Bergermeer (Robonsbosweg). Public transport avialable.
CAR PARKS
Unlimited parking is set to car parks in the city centre. Parking rates : € 1.87 - 2.00/hour, daily max. € 16.70 Cheap rates are set to evening and weekend parking.