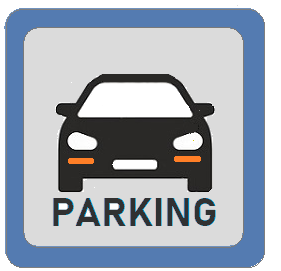 TOLEDO
is a city located in central Spain. Centro Storico of Toledo is not suitable for driving. Since driving is prohibited for non-residents, you have to park in one of the car parks or on the few parking lots outside the walls. It takes 20-30 min. walk to the inner city.
PARKING TOLEDO (SPAIN)

City Centre
Operational hours
Charge and stay
Monday to Friday
10:00-14:00/17:00-20:00

Blue zones :
- € 0.85/hr (max 2 hrs)
Orange zones
- € 0.85/hr (unlimited)
FREE PARKING
Free parking is possible on parking lot Safont located in front of the Bus Station. Bus transfer to the city center (Plaza Zocodover) is available. The car park is signposted on the roads to Toledo.
CAR PARKS TOLEDO
P1 - Indigo parking - C/ Corralillo San Miguel, s/n - 45001 Toledo
P2 - Garaje Alcázar - Cuesta de los Capuchinos, 6 - 45001 Toledo
P3 - Garaje Santo Tomé - Calle Sta. Ursula, 3 - 45002 Toledo
P4 - Parkia Miradero - Calle Gerardo Lobo, S/N - 45001 Toledo
P5 - Juzgados - Travesía Marqués de Mendigorría, s/n- 45003 Toledo
P6 - Aparcamiento Recaredo - Paseo Recaredo, 22 - 45004 Toledo