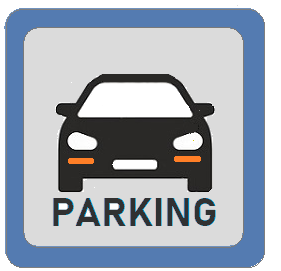 In
STRASBOURG
is the inner city is partly a pedestrian zone with paid parking in the surrounding area. The duration on-street is limited and unlimited in car parks. Cheap long term parking is possible in the P+R's on the outskirts of the city.
STRASBOURG : ON-STREET PARKING

Strasbourg City Centre
Operational hours
Charge and Stay
Monday to Saturday
09:00 - 19:00
€ 2,10/hour
max. 2 hours
Sunday/Public Holidays
Free parking
PARKING AROUND CITY CENTRE
In the areas around the city centre parking is still limited to 2 hours. Parking rate in the irst area is € 1.70/hour, in the second area € 0.50/hour. Parking longer than the max duration is possible however the parking rates per hour are very high.
PARKING BLUE ZONES
With the international blue parking disc you may park 1 hour for free on Monday-Saturday from 09:00 - 19:00 and 1,5 hours in Route du Polygone, Rue Jules Rathgeber, Rue du Birkenfels, Rue du Maennelstein, Rue de Rathsamhausen.
CAR PARKS STRASBOURG
Unlimited parking is set to car parks in the city centre. Parking rates in public car parks : € 1.30-1.70/hour, daily maximum about € 22.00. Special rates apply for parking in the evening and overnight. Rotonde € 4.60). Parking is limited to one day.

More information
P+R STRASBOURG
Near tramway stations you can park and take the the public transport to the centre. Paid parking is set on Monday-Saturday from 09:00-20:00 hours and free outside these hours. Parking fee plus free tram tickets : € 4.10 (P+R Rotonde € 4.60). Parking is limited to one day.

More information