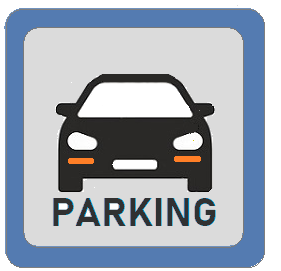 LEEUWARDEN
is the capital city of the province Friesland, in the north of the Netherlands. In the city centre area paid parking is set on every day of the week. The parking-info-system indicates where capacity is available.
LEEUWARDEN : ON-STREET PARKING

City Centre
Operational hours
Charge and stay
Monday to Saturday
08:00-22:00
Core area € 2,90
(max 1 hr)
Rest centre € 1,70/hour
(max 2-3 hours
Sunday/Public Holidays
12:00 - 18:00
PARKING DURATION
Max. 1 hour :
core area of the centre of Leeuwarden
(Willemskade, Zuiderstraat, Beursplein, Zaailand, Harmonie-plein, Oldehoofsterkerkhof, Groot Schavernek and Grote Kerkstraat).
In
Max. 2-3 hours:
rest of the centre
PARKING LOTS

Parking lot Fonteineiland : paid parking on Mon-Sat 08:00-18:00 (late-night shopping until 22:00). Rate : € 0,70/hr, € 3,50/day.

Parking lot WTC-Expo : € 3.50/day. This P+R is on walking distance from the city centre (20 min). Public transport is to the city centre is available.

P+R Kalverdijkje (east of the centre) is free of charge. Public transport to the city centre available.
CAR PARKS
Unlimited parking is set to car parks in the city centre. Signs of the parking system gives you information on capacity and leads you to your car park. Parking rates : € 1.90-2.50/hour, daily maximum € 8.80.