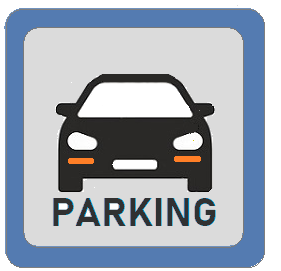 In
VIENNA
parking on-street is limited in the Innere Stadt and in the districts Leopoldstadt, Landstrasse, Wieden, Margareten, Mariahilf, Neubau, Josephstadt, Alserground and Brigittenau. For a longer stay you are advised to use one of the car parks in and around the city centre.
VIENNA : ON-STREET PARKING
Central Area
Pay times
Charge and Stay
Monday to Friday
09:00 - 22:00
€ 2.20/hour
max. 2 hours
Weekend/Public Holidays
Free parking
Information Prepaid Parking Vouchers - Parking Fees

PARKING AROUND CENTRAL AREA
In the area around the central area the duration is limited to 2 hours on Monday - Friday from 09:00-19:00. Parking rate : € 2.20/hour. Parking is free in the weekends and Public Holidays except in the Stadthall Area with paid parking in the weekend from 18:00-22:00 hour.
CAR PARKS VIENNA
Vienna offers a big parking capacity in car parks with thousands of bays. Parking rates are high : € 3.00-4.80/hr, max € 48.00/day.

PARK AND RIDE VIENNA
For parking of more than just a couple of hours, the Vienna P+R parkings are the most convenient and cheap solution. P+R parkings in Vienna are easy to find. Prices : € 3.40/day, € 17,10/week. All P+R's are directly connected to a subway line. per week.