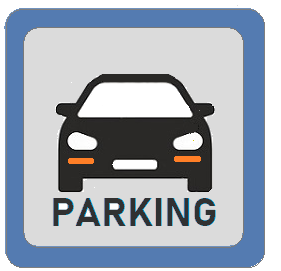 BONN
has several possibilities for parking : limited on-street parking and unlimited parking in multi-storey car parks and on two parking lots. Parking rates are low.
LOW EMISSION ZONE BONN

A Low Emission Zone (Umweltzone) exists in the districts Castell, Center, Nordstadt, Weststadt, Südstadt, Gronau und Konrad-Adenauer-Platz. Without a Umweltzone sticker the entrance into this area is prohibited.
More information.
BONN : ON-STREET PARKING

City Centre
Operational hours
Charge and Stay
Monday to Saturday
09:00 - 20:00
€ 1.30/hour
Max. 2 hours
Sunday
- Parkplatz Hauptbahnhof
- Parkplatz Rabinstrasse
09:00 - 20:00
Sunday
- rest centre
Free parking
Paid parking area: Bertha-von-Suttner-Platz, Oxfordstraße, Berliner Platz, Thomas-MannStraße, Am Hauptbahnhof, Kaiserplatz, Regina-Pacis-Weg, Stockenstraße, Franziskanerstraße, Belderberg.
LONG STAY PARKING BONN
Unlimited parking is set on two parking lots in the first area around the city centre : Beethoven-Parkplatz and Charles-de-Gaulle-Strasse.

Beethoven-Parkplatz : mon-sat € 1.20/hr, € 14.00/day

Sunday+Public Holidays € 0.50/hour, € 7.50/day.

Parkplatz Charles-de-Gaulle-Straße : € 1.00/hour, € 5.00/day.
CAR PARKS BONN
Unlimited parking is also set to car parks in the city centre. Parking rates in public car parks : € 0.50-2.00/hour, daily maximum € 25.00, Sundays and Public Holidays € 7.00. Special cheap rates apply for evening and overnight parking.

More information