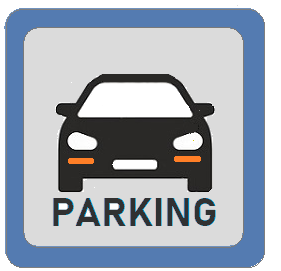 Cordoba
is situated in the center of Andalucia in Spain. On-street parking in the city centre is set in the blue zones along blue lines.
CORDOBA : ON-STREET PARKING

City Centre
Operational hours
Charge and Stay
Monday to Saturday
09:00-13:30/17:00-20:00
€ 0,85/hour
(max 2 hours)
Sunday/Public Holidays
Free parking
PARKING AROUND CITY CENTRE
In the green zones paid parking is set op Monday to Friday. The parking time is limited to 5 hours.
FREE PARKING
Free parking is set on the other side of the Guadalquivir River, close to the Tower of Calahorra. Please bear in mind that on busy days such as weekends and during the Festival of the Patios these parking spaces are often occupied.
CAR PARKS CORDOBA
Unlimited parking is set to the car parks in the city centre. Parking rates : € 1.00-3.00/hour, daily maximum € 12.00-16.75, pending on location.

More information