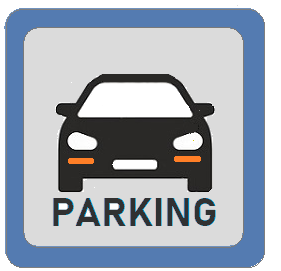 MAASTRICHT
is the capital of the province of Limburg in the south of the Netherlands. On-strteet parking in the inner city is limited. Long parking is set in the car parks. Cheap are the so called Park and Walk Parking Lots on walking distance from the inner city. The parking-info-system indicates where capacity is available.
MAASTRICHT : ON-STREET PARKING
Central Area
Operational hours
Charge and Stay
Monday to Saturday
08:00 - 18:00
€ 2,90/hour
(max 4 hours)
Thursday evening
18:00 - 21:00
* INNER CITY, BOSCHKWARTIER, KROMMELKWARTIER, WYCK-WEST.
UNLIMITED PARKING AROUND CENTRAL AREA

Districts Statenkwartier, Jekerkwartier-Zuid, Wyck-Oost, St.Maartens-poort-Zuid, Duitsepoort-Noord, Heugemerweg-Noord and Céramique :
4 hours to unlimited parking, rate € 1.50/hr, € 6,60/day

Parking lots Cabergerweg, Kennedy Bridge, Stadspark and Northern Bridge (on walking distances from centre) :
Rate : € 1.50/hr, € 6.60-9.00/day
FREE PARKING
Parkih is free of charge in the districts Wyck and Céramique and the area around railway station area North.
CAR PARKS
Unlimited parking is set to car parks in the city centre. Parking rates : € 2.22-3.75/hour, daily maximum € 22.00-35.00

More information