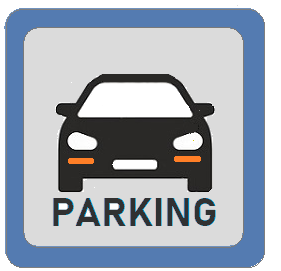 San Remo is situated in north-western Italy on the Mediterranean coast. A ZTL-zone doesn't exist. Chargeable parking applies in the city centre on every of the week. For unlimited parking in the city centre you need to park in one of the car parks.
SAN REMO : ON-STREET PARKING

City Centre
Operational hours
Charge and stay
Monday-Sunday
08:00 - 19:00

zone A: € 1.50/hour
(unlimited parking)
---------------------------------
zone B: €1.20/hr, max €8.-
(unlimited parking)
CAR PARKS SAN REMO
Unlimited parking is set to car parks in the city centre. Parking rate in public car parks around € 1.80 per hour.
P1 - Albergo Hotel Royal - 80, Corso Imperatrice - San Remo
P2 - Di Michele Silvio Panoramico - Via Carli 27 - San Remo
P3 - Autosilo Di Corso Inglesi - 103, Corso Inglesi - San Remo
P4 - Gestione - 51/A, Piazza Colombo Cristoforo - San Remo
P5 - Autonoleggio Dulbecco - 17, v. XX Settembre - San Remo
P6 - Saba parking Volta - 99/A, Via Alessandro Volta - San Remo
P7 - Garage Olimpia - 108/A, V. Zefiro Massa - San Remo
P8 - De Matteis - 107, Via San Francesco - San Remo