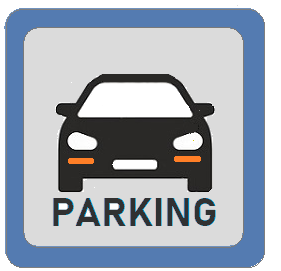 On-street parking in
REIMS
is limited in the city centre. The car parks are the best options for long term parking. Cheap are the P+R's on the outskirts of the city. The parking rates on-street are fair.
REIMS : ON-STREET PARKING

City Centre
Operational hours
Charge and Stay
Monday to Saturday
09:00-12:00/14:00-19:00
€ 2,00/hour
max. 2 hours
Sunday/Public Holidays
Free parking
FREE PARKING REIMS
Free parking is set to the parking lot of Parc des Exposition. The centre of Reims can be reached by bus (15 min).
CAR PARKS REIMS
Unlimited parking is set to car parks in the city centre. Parking rates in public car parks : € 1.50/hour, daily maximum € 12.50.

More information
P+R REIMS
The Relay Parking Tram and Bus is the best way to get downtown. The P+R's are guarded from Mondag to Saturday from 07.30-20.00 hours. Free access and exit outside of opening hours. Parking plus a maximum of 7 persons with Tram or Bus to the city centre costs not more than € 3,00.

P+R NEUFCHÂTEL - Rue de Neuchâtel - Reims

P+R BELGIAN - Avenue de Laon - Reims

P+R HOSPITAL DEBRÉ - Avenue d'Epernay - Reims