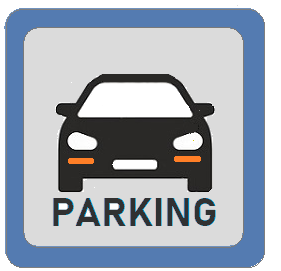 MALAGA
is a port city in Andalusia. Parking in the centre is problematic due to a lack of parking places in the historical city centre. In the first adjacent area you may be more lucky. If your stay in a hotel in Malaga, leave your car at your hotel and take the public transport to the centre.
MALAGA : ON-STREET PARKING

City Centre
Operational hours
Charge and Stay
Monday to Friday
09:00-14:00/16:00-20:00
1 hour : € 1.00
2 hours : € 1.60
(max 2 hours)
CAR PARKS MALAGA
Unlimited parking is set to car parks in the city centre. Parking rates in public car parks : € 1.20-3.60/hour, pending on time and service.

More information