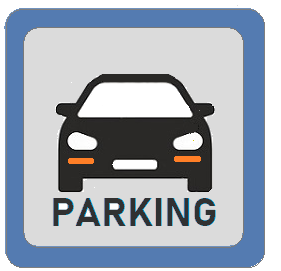 In Koblenz
paid parking is set in the Innenstadt, Altstadt, Vorstadt and parts of the districts Rauental, Goldgrube and Ehrenbreitstein. The duration on-street is limited. The dynamic parkingsystem informs you where to park.
Low Emission Zone
Please note that a Low Emission Zone (Umweltzone) DOESN'T exist in the city centre area of Koblenz.
KOBLENZ : ON-STREET PARKING (Alstadt and Mitte)

City centre
Operational hours
Charge and Stay
Monday to Saturday
07:00 - 22:00
€ 1,50/hr
Max. 2 hours *
* Parking time is limited to 2 hours except max 12 hours in Deutsches Eck. The duration is posted on the parking ticket machine.
CAR PARKS KOBLENZ
Unlimited parking is set to car parks in the city centre. Parking rates in public car parks : € 1.50/hour.

More information
P+R PARKINGS KOBLENZ
Free parking is available on the P+R's on the outskirts of the city. Public transport to the city is available.

P+R Sporthalle Oberwerth
- Jupp-Gauchel-Straße - 56075 Koblenz

P+R Rüsternallee
- Konrad-Zuse-Straße - 56075 Koblenz

P+R Moselweiß
- Kurt-Schumacher-Brücke - 56073 Koblenz

P+R Metternich
- Winninger Straße - 56072 Koblenz

Niederlahnstein Bahnhof - 56112 Lahnstein