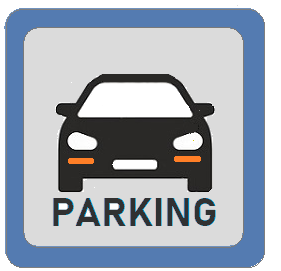 Breda
is a city in the province of Noord-Brabant, in the southern part of the Netherlands. In the city centre of Breda and the district Ginneken (south of the centre of Breda) the on-street parking capacity is limited. We advise you to park on the parking lots or to use the car parks in the centre of the city.
BREDA : ON-STREET PARKING

City Centre
Operational hours
Charge and stay
Monday to Saturday
09:00 - 22:00
€ 2,30/hour
(unlimited parking)
PARKING LOTS
• P-lots Chasséveld and Beyerd Vlaszak : € 2.30/hr, € 14,00/day.
• P-lots Gasthuisvelden, Arsenaalpad, Nijverheidssingel : € 4.00/day.
CAR PARKS
Unlimited parking is set to the car park in the city centre. Parking rates € 2.00-2.50/hour, daily maximum € 10.00-16.00.