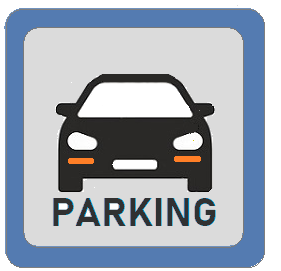 In the city centre of
HANNOVER
parking on-street is limited and unlimited at the parking lots and in the car parks. Free parking is available on several P+R parkings close to train and bus stations on the outskirts of the city.
LOW EMISSION ZONE HANNOVER

Please note that a Low Emission Zone (Umweltzone) exists in the city centre area of Hannover. Without a Umweltzone sticker the entrance into this area is prohibited.
MORE INFORMATION.
HANNOVER : ON-STREET PARKING

City Centre
Operational hours
Charge and Stay
Monday to Saturday
09:00 - 20:00
€ 3.00/hr
Max.2,5 hours *
* Parking is unlimited in Herrenhäuser Gärten on Monday to Sunday from 08:00-12:00. Parking rate : € 3.00/3 hours, max. € 12.00/day.
PARKING AROUND CITY CENTRE HANNOVER
In the areas adjacent to the city centre paid parking is set on Monday to Friday from 09:00-17:00 and Saturday from 09:00-13:00. Parking rate first zone : € 0,65/30 min, in the second zone : € 0,25/30 min. Max. 2,5 hours.
CAR PARKS HANNOVER
Unlimited parking is set to car parks in the city center. Parking rates in public car parks : € 1.20-2.00/hour.

More information
P+R PARKING HANNOVER
Free parking with public transport to the city center is set to the parking lots, close to the several train stations and public transport company GVH.