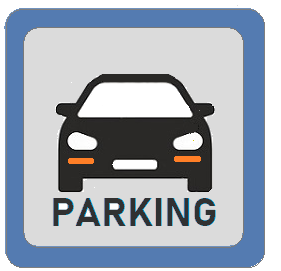 ZWOLLE
is the capital of the Dutch province of Overijssel. Chargeable on-street parking is set all days to city centre. Cheaper are some car parks in the city centre. Signs of the electronic parking system give you information about the available capacity.
ZWOLLE : ON-STREET PARKING

City Centre
Operational hours
Charge and stay
Monday to saturday
09:00 - 23:00
€ 3,00/hour *
evening € 2,00/hr
Public Holidays
Free parking
* Parking is limited to one hour during shopping hours until 18:00 (thursday 21:00), thereafter unlimited.
PARKING LOTS : CHEAP PARKING
Unlimited and cheap parking is possible on parking lot Noordereiland. Day rate until 20:00 is € 15.00, until 23:00 € 19.00.
PARKING AROUND CITY CENTRE
In the adjacent area paid parking is set on Monday-Saturday from 09:00-18:00 (Thursday 21:00). Fee : € 1.00-1.80/hour, pending on zone.
CAR PARKS ZWOLLE
For a visit of the centre of Zwolle the best place to park is in one of the safeguarded car parks. Parking fees are : € 1.80-3.00/hour,€ 10.00-16.50/day.
P1 -
Stationsplein
- Westerlaan 4 - 8011 CW Zwolle (€ 1.80/hr)
P2 -
Emmawijk
- Emmawijk 2 - 8011 CM Zwolle (€ 1.80/hr)
P3 -
Q-park
- Maagjesbolwerk 84 - 8011 LL Zwolle (€ 3.00/hr)
P4 -
Dijkstraat
- Dijkstraat 1a - 8011 XS Zwolle (€ 2.60/hr)
P5 -
Noordereiland
- Assiesstraat 2 - 8011 XT Zwolle (€ 2.60/hr)
P6 -
Q-park Centrum
- Pletterstraat 41 - 8011 VG Zwolle (€ 3.00/hr)
P7 -
Diezerpoort
- v.Wevelinkhovenstraat 8 - 8021JA Zwolle (€ 1.00/hr)