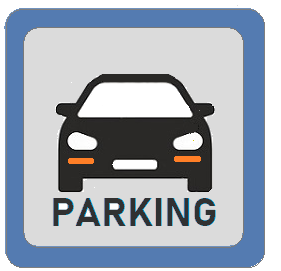 PARLERMO
is the capital of Sicily. On-street parking for visitors is possible on parking bays with the blue lines. Palermo has a restricted area in the centre where a Congestion Charge is applicable.
ZTL ZONE (Zona Traffico Limitato) PALERMO

The ZTL in Palermo is controlled by video cameras and active on Monday-Friday from 08:00-20:00 and on Saturday 08:00-13:00. Visitors can buy a ticket for entering the ZTL zone. This pass is only available for vehicles that meet the emissions standard. Price : € 5.00 per day.
MAP ZTL PALERMO
PARKING PALERMO (ITALY)
ON-STREET PARKING
City Centre
Operational hours
Charge and Stay
Monday to Friday
08:00-14:00/16:00-20:00
€ 1.00/hour
Max. 3 hours
Saturday/Sunday
Free parking
A different parking regulation is set to :
- Piazzale Ungheria : 08:00-20:00: € 1.50/hr, 20:00-08:00: € 0.50/hr.
- Viale Basile: 08:00-20:00 : € 2.00/hr, after 20:00 free parking
Parking tickets (scheda di parcheggio) can be bought at the tobacconists, bars or shops (or from an unofficial parking "helper").
CAR PARKS PALERMO
For long parking you are advised to park in one of the car parks in the city centre. Rates : € 1.00-1.50/hour, 24 hours : € 10.00-15.00.

More information