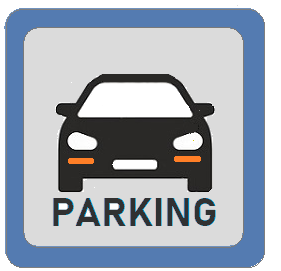 In
HAMBURG
limited and paid parking is set on-street in the city centre and unlimited parking in car parks. Free are the P+R locations on the outskirts of the city.
LOW EMISSION ZONE HAMBURG

A Low Emission Zone (Umweltzone) exists in the city centre area in parts of the street Max-Bauer-Straße and the whole street Stresemannstraße. Without a Umweltzone sticker the entrance into this area is prohibited.
MORE INFORMATION.
HAMBURG : ON-STREET PARKING

City Centre
Operational hours
Charge and Stay
Monday to Saturday
09:00 - 20:00
€3.00/hr
Max 2 hours
Parking on-street is possible at the Wexstrasse, Hopfenmarkt, Alsterterrasse, Burchardplatz, Rödingmarkt, Dovenfleet Süd and Johannes-Brahms-Platz.
PARKING AROUND CITY CENTRE
In the first adjacent area max 3 hrs parking is possible. Rate in Zone II is €0,20/6 min (€ 2.00/hr) and in Zone III €0,20/12 min (€ 1.00/hr).
The payment times may vary per location in each zone. In areas with many nightlife options, end times of 12.00 pm are possible. Therefore, check on location which regulation applies.
CAR PARKS HAMBURG CITY CENTRE
Unlimited parking is set to car parks in the city centre. Parking rates in public car parks : € 2.50-4.50/hour.

P+R PARKINGS HAMBURG
Free parking is available on the P+R's on the outskirts of the city with public transport to the city.